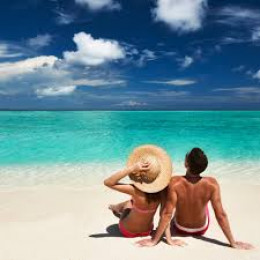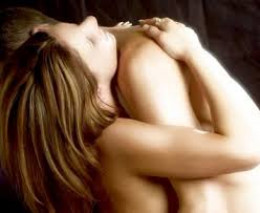 I first asked this question to many men and women and received several replies. This prompted to write this article. Before I allow you to read the replies, read this short story of what the topic is all about. After you have read the story, I will also like to read your own comment. How you will react if you found yourself in this unfortunate situation. If you are a woman, put your name where you have Jude and your best friend, maybe Susanna where you have Sampson. She would be your bridesmaid instead of bestman. Happy reading.
As soon as Jude set a date for his marriage a few years back, the first person he ran to was Sampson, his childhood friend. "We'd known each other for years and there was a no other option for the bestman for me," he explained to me. "Weeks later, we arranged to meet at our regular club where I introduced Marilyn, my finance to my best friend. As soon as Sampson clamped eyes on her he seemed less keen on our union."
"Are you sure she's right for you?" he asked dubiously as soon as she was out of ear-shot.
"What do you ask?" Jude responded.
"She's a bit flirty. It's likely she could be a cheater."
"I was thrown by this sudden mild hostility toward Marilyn," Jude continued. "Sampson is ordinarily outgoing and friendly. Admitted Marilyn was a bit wild, but that's what I love about her. I quickly forgot this incident as we planned our forthcoming wedding. The morning of our big day, Sampson took me to his house for a quick drink to steady my nerves. He was in high spirit and I couldn't have been happier to have my best mate at my side as I married my dream woman. The wedding went without a hitch and a couple of months later; friends threw us a congratulatory party. It was a fairly small one and I watched with pride as Sampson danced with my new wife."
Marilyn put her arms round his neck and began gyrating slowly against his thighs. She was wearing a blue skirt and a high-ruffle-collared blouse. She had penchant for glittering earrings and stylish clothes. Snaking his arm around her waist, waves of heat shot through him, throbbed in all the right places. He swallowed hard, savoring and fighting the sensation all at once without success. Sampson then leaned closer and whispered in her ear.
"I think you need me. I think I am the man you deserve, a man who can love you with all his heart. A man who is capable of devotion and fidelity, a man you can't trust, unlike Jude," Sampson said seductively.
Marilyn closed her eyes as if his touch and words combination were more than she could bear. "You deserve a woman capable of giving back those same things to you."
"I hear reformed bad women make great wives."
She threw her head back and laughed. "It's is like sinners who get religion and become religious fanatic," she replied.
Jude felt a bit uneasy, but glad both of them were finally getting on. Anyone seeing them would never have guessed he'd had his doubts about Marilyn. Jude was engaged to someone he thought was the love of his life. She was everything he wanted in a woman, in a wife, in a mother for my children.
They settled into married life and were anxious to start a family. After months of disappointments, Marilyn got pregnant and eventually gave birth to their daughter. Only, rather than embracing motherhood, Marilyn was already struggling to cope. The maid was left to do most of the caring and as soon as she could get back to work, Marilyn blossomed again. Always impeccably dressed to work, she had excuses for her coming home late –if it wasn't an office party, it was shopping for foodstuff. It broke Jude's heart arriving home most evenings to find the maid struggling with juggling household chores and caring for their daughter.
Whenever he complained, she always flared up, accusing him of trying to control her, but he just wanted them to spend some time together as a family. They'd only been married for over two years and already things seemed rocky. The more he protested her late nights, the more daring she got. In the end he confided in Sampson, he'd known exactly what to do. The more he arranged for them to meet up, the more elusive he became. When he eventually cornered him, he showed no sympathy for what he was passing through. "I told you she was flirtatious," he reminded me. "I've never trusted her."
Their daughter was six months old when she went to a close friend's birthday party. She had earlier warned that it was an all-night party, and he shouldn't wait up for her. She stumbled in the early hours stark drunk. As she slept her mobile lit up with a message from Smith. Opening it, he felt sick. It was clear that Marilyn and this guy had had sex earlier that day and he wanted a repeat performance. As he went through more texts, it was obvious this had been going on for some time. He felt his whole world come crashing down. Who the hell was this Smith?
As he glanced at the number, he recognized it instantly. It was Sampson's number none other than the best man at their wedding. The friend he trusted most in the world. The bosom friend who had warned me off Marilyn because he thought she was too flirty.
But how could he? Jude wondered. Had Sampson wanted Marilyn for himself all along? Hurt turned to anger as he furiously shook her awake. "You're sleeping with Sampson?" he yelled but she wouldn't confess.
It was then he understood why some men engage in wife battery. He got dressed, threatening to go after Sampson and she chased after me, shouting "What did you expect. You're are not as caring as he is."
He turned and grabbed her by the throat. "Now tell me what you two have been up to?" he asked her. She then confessed to having sex with Sampson that evening at the back of his car.
He had to let go for her throat before he choked her to death. His wife and his best friend at it at the back of a car. Unbelievable! If you were in this situation, what will you do/